SEI SISTEMI designs, manufactures and builds automation equipment and systems for the wire industry.
SEI SISTEMI offers solutions for the transformation of cold materials in the cable sector, such as the wire rolling profile, the flat wire rolling, the construction wire rolling, the common wire rolling and the welding wire rolling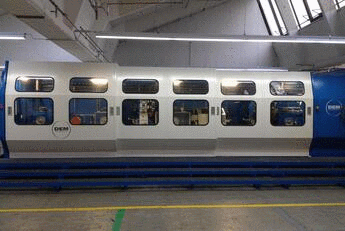 SEI SISTEMI's products are used all over the world by our customers in the steel industry to produce wires and profiles for the automotive, electrical, construction, springs, welding, medical, textile, furniture, household appliances, ornamental, etc. industries.
Our constant commitment to the improvement, the study and the setting of new technologies and processes thanks to the close collaboration with our customers, ensures us to maintain a position of leadership in the market with a commitment to total quality and maximum performance.